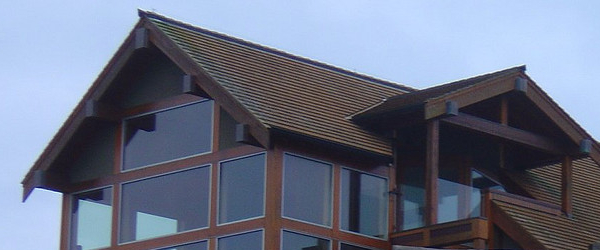 It's inspiring to read of people taking a slightly quirky or unusual building project and making a big success of it. Not only do such stories confirm that big successes are still achievable even in the midst of so many bad recession stories; they also serve as an encouragement for prospective investors in the business to daringly move forward with their plans.
One such story appeared in the Daily Mail recently, in which a couple bought a cliff-top home with no heating or electricity near Penzance, Cornwall, in 2009 and transformed it into £1.5 million seaside holiday home in which every room has a sea view. After paying £500,000 for the three bedroom cottage, the couple knocked it down and built an ultra-modern house in its place, which they finished three years later. The new home, which is powered by solar panels and uses ground source heat, is reported to be worth £1.5million.
Thinking big
The ability to spot what would eventually become a good investment comes from a capacity to dream and think big. This is the desire to create or improve a potential investment so dramatically that you transform it from a run of the mill project into something truly extraordinary. This kind of project often comes from thinking outside the box and finding completely new uses for old disused buildings. For example, envisioning a modern apartment block in place of a run down pub, or transforming an old disused mill into a facility which could become a tourist attraction and generate a steady stream of income for years to come. Of course, it takes courage and tremendous stamina to pull these sorts of investments off, because they are usually medium to long term commitments which do not yield profits for some time.
Working with the right partners
In the context of this article, we are using the term 'partners' to cover co-investors as well as all the other partners and associates you would need to work with in order to carry out a successful renovation project. This could be a long list including estate agents, insurance brokers, contractors and suppliers. It takes time and good negotiation skills to build a solid base of partnerships to work on renovation projects. So, maybe it's time to start thinking differently about the partners and associates with whom you currently work.
Getting the skills it takes
To be a big investor, you've got to start somewhere. If you're well into the game, play on. If you've just started or are considering entering the business, there are mentors, coaches and courses out there to help you get started. But the real test comes when doing the work itself: taking on your first renovation project, however big or small, and learning as much as you can from it. After you've completed your first project, your second one won't be as scary and you will soon become adept at the game.
Making a success of a renovation project has got nothing to do pot luck; it's got everything to do with thinking big, making wise decisions, working with the right partners and doing what it takes. But it always starts with a first step. So, the next time you see an old disused garage and begin envisioning a modern house out of the Ideal Homes magazine in its place, what would your next step be?
(Photo by pnwra)