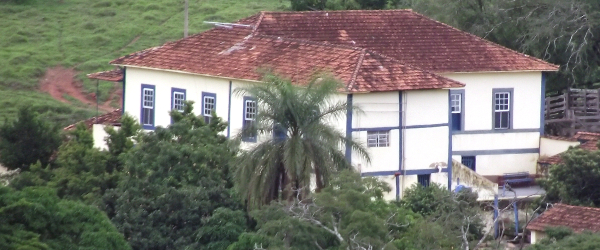 Property hunting often starts with an abundance of excitement and energy. However, for some, the dreaded 'information overload' soon takes hold and turns the affair sour and drawn-out, ultimately leaving you with more questions than answers. If you're a novice property-hunter, this can be very frustrating.The following tips will help you to refocus your search and get you on the right track. Once you get the ball rolling you'll find the process becomes a lot easier – before you know it you'll have found your ideal property!
Your priority list
There are many gorgeous, functional and affordable properties out there. However, fitting the stereotype of a good property on paper doesn't instantly mean that you should decide to commit your time and energy to it – the property might not be right for you, personally.
Make a list of what you're looking for and order them in terms of 'must-haves' and 'nice-to-haves'. If the property you're looking at has plenty of the latter but none of the former, it's time to move on to the next one. Also, have a list of 'deal-breakers' – if the property even has one of these, it may be better to avoid taking it on.
Mortgage options
When consulting with the bank about your mortgage options for your investment, make sure to include a realistic budget – not just rough calculations. Don't forget there are a bunch of additional costs you may need to consider; for instance, you may want a structural warranty. Once you have your ballpark figures in place, the search will become much more efficient.
Where to find properties
Apart from the go-to options many potential buyers use, make use of less obvious resources to locate properties:
Explore neighbourhoods: Driving around the areas you're considering might seem like an old-fashioned strategy, but it's still one of the most effective ways of finding properties for sale.
You'll often find properties that are managed by lesser-known agencies, or that are being sold by individuals (making them harder to find). The bonus advantage of this is that you will get a better idea of where you may be ending up and as we all know, location is paramount.
Use multiple estate agents: Rather than sticking to a single agent it's better to widen the cast of your net. Over time you may well want to develop a database of agencies in a locality or region that you're happy to work with.
Government agencies: You don't have to stick to private agencies when buying your property. The government is a great resource as well and you may find excellent deals to be had.
Explore the gov.uk search engine which returns results based on where you want to buy, as well as various other specifications. Depending on your personal financial situation, you may be given an option to buy a property which would otherwise be unavailable to you.
Repossessed properties: Due to the economic downturn, there are many repossessed properties suitable for investment. Investors are often able to find deals at up to 30% off the market price.
These properties are often in a less-than-perfect condition, which means you can crank up their value through renovation and upgrades. With some decent research, you may also be able to locate some properties worth looking at via the auction market.
Have patience!
Finally, remember to exercise patience. Buying properties for renovation or as an investment works best for those who play the long game. The right properties that tick most of the boxes are out there. What is required is being in the game with a keen eye to observe when the right opportunity presents itself.
(Photo by heberlemes)