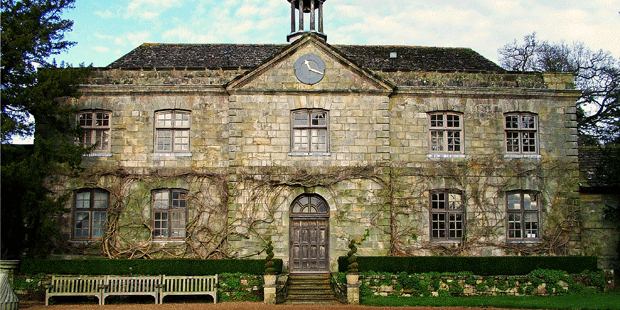 When you think of renovating a property, it's sometimes easy to consider completely gutting the old building, updating the entire infrastructure and modernising the whole interior. This is not, however, the best way to go about things.
Most of the charm and intrinsic value of old buildings is in the old structure and details themselves. It is no good tearing down an old house just to replace it with a new one that will neither blend in with its surroundings or retain any the of the original charm or potential for increased value.
Keep the original charm
It may sound like an obvious point, but the building itself is what you're buying into; if you want a completely modern home then buy some land and start from scratch. Of course, you will often need to tend to the structure of old buildings both for safety and functionality reasons, but avoid replacing the original structure as much as possible. If it's unavoidable, then use high quality materials and try your best to keep the original feel and look.
It will also be tempting to modernise the interior as much as possible, but this can often be a mistake. All white walls, marble floor tiles and mood lighting are all well and good in a new build, but are these features really going to add value to a Victorian country cottage, or an old arms house? It is worth thinking about.
Of course, you must paint and decorate, fill wall gaps, and fix anything internally that you would consider to be unsafe or detrimental to the building's structural integrity, but beware of erasing the fittings, quirks and imprints that may have some historical value. Anything original that is thought provoking, unusual or even still useful is a real boon on the housing market; keep those old coloured glass windows if at all possible and keep obvious fixtures and fittings in kitchens, garages, and fireplaces that hark back to the building's origins.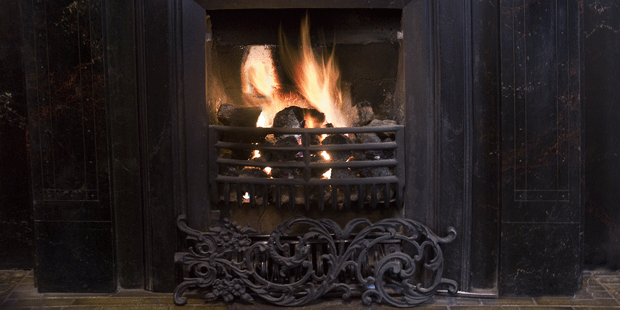 However, do replace the functional things like outdated bathroom suites, kitchen cupboards and white goods. Also, no matter what the property is, be it a castle, manor house or old cathedral dwelling, if the property is to be lived in then central heating is a must.
Modernise where you need it
Hand in hand with central heating is the need for suitable insulation and the filling of wall cavities. Many properties that require renovation are of an age where the only form of heating was fire and the idea of insulation was far from being realised. In fact, pre 1900s, during cold periods, inhabitants would have spent most of their time close to the fires of the house. Elsewhere in the house would have been avoided and apart from the kitchens, which would often stay warm from dinner preperation, all the living and sleeping rooms would have had open fires specifically for warmth.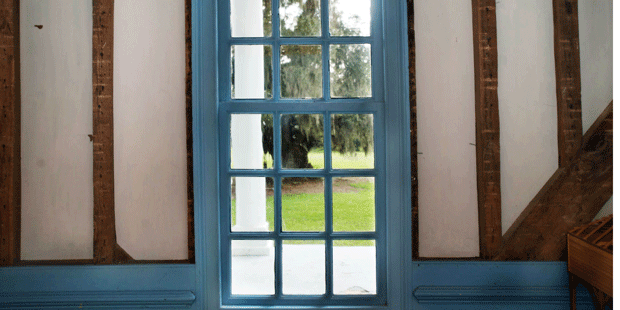 Another common feature of very old properties is that there isn't a great deal of natural light. This is largely because of limitations of building technology and design. All modern house buyers appreciate as much natural light as possible, so fitting large modern windows where possible and even skylights are a very good idea, but not in place of functioning original windows.
That is enough of what you should do. Now for some tips on what not to do.
Don't tear out period features and fittings of historical significance. Keep the feel of the property and it will pay dividends when it is time to sell. Don't try and fill, cover of smooth uneven walls with woodchip or textured plaster. Curved and uneven walls are part of the charm of an old building, particularly cottages, and should be left as is. Also the use of cheap looking and feeling materials should be avoided in these cases too.
If you are creating new rooms, or dividing large rooms, make sure they are not windowless. Also try and install double glazing but do keep original windows where you can. Finally, don't economise with unsuitable wallpaper and paint. The use of cheap items to cover walls will be very obvious to any buyer.
Do:
Paint and decorate
Replace outdated bathroom suites
Choose a simple fitted kitchen
Install central heating
Insulate your loft and cavity walls
Increase natural light
Don't:
Rip out period features such as fireplaces
Use textured plaster or woodchip to cover uneven walls
Create windowless rooms
Put in double glazing that doesn't open
Economise with dated wallpaper or furnishings