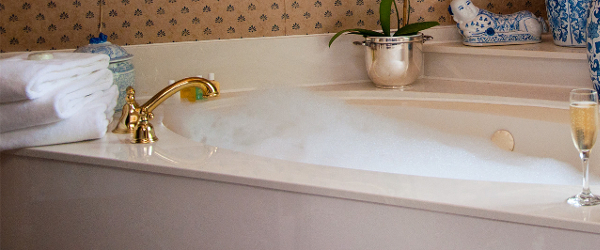 About to put your house up for sale? Stop! You could be leaving money on the table by not investing in changes and repairs inside your home.
You may be worried that the scale of the project may be too grand for you to handle, but there are plenty of ingenious ways of adding value to your property without having to make a large investment.
We've compiled a handful of changes that will require just a tad of your time and a little money up-front. Don't worry however, you don't need to remortgage your house or take an extended holiday to make them happen.
Fresh lick of paint
This is perhaps the easiest and cheapest change you can make, but it has a massive influence on first impressions. If your home has blemishes on the walls or a colour that went out of fashion last decade, it's time for a change.
All you need to do is buy a few buckets of quality paint and rein in those favours – ask your friends and family to join you if you can. Most people will be keen lend a helping hand as house painting and decoration can be quite a fun group activity.
Upgrade your bathroom
When people are looking for modern bathrooms that look the part in a property they wish to buy, just a basic sink and shower simply won't do – especially if it's obvious that these items have seen better days. Luckily, getting your bathroom to look like something out of a five-star hotel doesn't need a huge injection of funds.
If you can't quite afford a full renovation, try getting new fixtures, tiling the floor yourself, or replacing the lighting with something a little more flattering. Try and spruce up the look and feel by getting your hands on a vintage mirror and similar bits of furniture that will add a touch of class to the bathroom. And by all means, consider taking out a party wall insurance if the changes are likely to impact the property of your neighbours.
Eliminate Those Odours
There's a common saying amongst real estate agents: "If you can smell it, you ain't gonna sell it." Many people laugh at this, but never think it applies to their own home. The fact is that you get accustomed to the smell of your home and think of it as normal when it's anything but that.
This isn't to imply that your home smells bad. It's not about that – it's about neutralising all smells. You want to give your potential buyers the idea they're starting afresh in a space of their own. They don't want to get a whiff of last night's cooking, pets, or your favourite perfume!
Make sure it's tidy!
We're not talking about just a blitz of cleaning sessions before viewers are due to arrive. Cluttered homes don't look good, even if cleaned from top to bottom. Leading up to the intended sale date, try and sort out the clutter. Throw away items you haven't used in years and give to charity shops wherever possible. You'll soon wonder why you didn't do it before. The added bonus is that you won't have to deal with additional mess in your new home!
Remember, investing in your home before a sale will lead to a higher sale price. Just a few changes and repairs can make a difference of tens of thousands of pounds. Some changes don't require a huge financial investment. All it takes is a little creative thinking and putting in the time required to make it happen.
(Photo by theswedish)