Renovation Insurance Brokers proudly support Rise Africa UK, a charitable organisation that works hard to give underprivileged children in Tanzania a brighter future.
What does Rise Africa UK do?
Rise Africa UK give vulnerable and disadvantaged children an education, offering them the skills to become self-supportive and a means to escape poverty. To do this they invest in sponsorships, free education and training programmes for children who would otherwise be unable to attend school.
In 2011 they opened their first school, Bright Stars Nursery School, which offers free nursery education to orphans and other vulnerable children in Moshono, a rural village near Arusha.
Donations also provide the children with educational materials, uniforms, nutritious meals and much needed play equipment.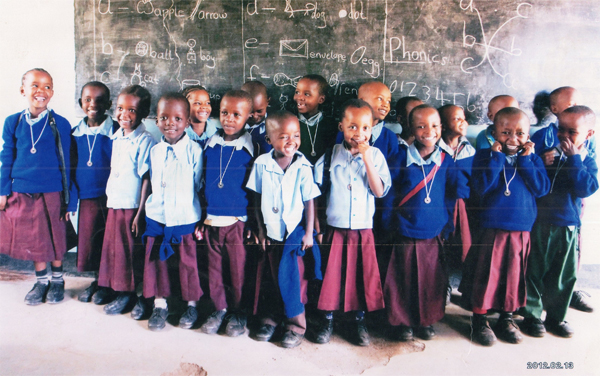 What are Rise Africa UK's future plans?
Rise Africa UK's main objective is to get more children into education.
This August they aim to build a third classroom at the Bright Stars Nursery School which would allow the teachers to teach in sets of three rather than two. This would open more space up to new students and create a better environment for them to learn in.
While the estimated work cost of £400 may seem like a small amount to us for people living in deep poverty the sum could be the difference between a happy life and continuous struggle.
They are also looking at purchasing goats and chickens for the family members of their students, giving them a means with which they can create income for themselves.
What can you do for Rise Africa UK?
In 2013 they were able to put a total of 73 children through school thanks to funds raised by the Great North Run, Royal Parks Half Marathon and a climb of Mount Kilimanjaro as well as the generosity of their donors.
Donations make a huge impact to the lives of these children and their families and will give them the hope for and opportunity to create a brighter future.
100% of the donations given are spent on the projects and don't contribute to admin fees or travel costs.
Visit the Rise Africa UK website or join them on Facebook and Twitter to learn more about donating and the important work they do for disadvantaged children