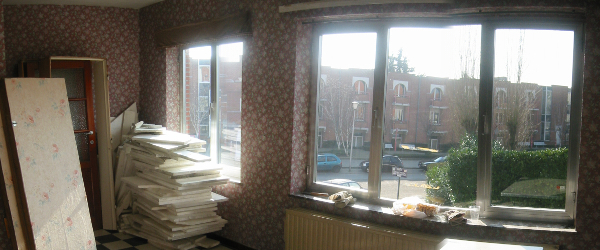 Most people would rather settle into a house and have it renovated than move out and find a new one. Carrying out renovations can be a more convenient and cost-effective route to having a better home.
There are two main reasons why people carry out renovations:
To add something to the house for more convenience: One of the most common reasons for renovating is to have more space to move around or to create a room for new things. At the top of the prority list for many renovation projects is the desire to create a family kitchen. Also, adding home offices to houses are becoming a huge deal, with lots of people preferring to work from home rather than commute to an office every day.
To make some improvements to give the property a higher value before being sold: This priorities of this kind of renovation project will be to fix anything that needs fixing and to add a few more feaures which will increase the resale value of the house.
Prepare well before starting
If you rush into doing a renovation, you're probably going to regret it for a long time afterwards. So, here are a few guidelines to take into account when planning a renovation project:
1. Make some clear decisions: You have to plan ahead and decide on what you want to do to your house before you even think about hiring a renovator. Ask yourself these questions to help you decide:
a. Why are you renovating?
b. What are your options?
c. What would you like to keep?
d. What would your family like to keep?
e. What do they want to improve on?
2. Get information: Search, search, search. Be on the lookout for the latest information that would suit your plans. Look at magazines, home shows, and go to the showrooms of manufacturers and suppliers to find that perfect fit for your renovation project. It's also a great idea to talk to friends and relatives who have previously had renovations done on their homes to get some first-hand advice. Industry associations and government agencies are a must on your information-gathering list, as they may have policies which conflict with your renovation plans. Not least of all, check out the precise insurance requirements you need.
3. Think about how much you're willing to spend: With all the information you've gathered, you can start thinking about how much you're going to spend on your renovation. Think about what you currently have and what else you can get to help you with the costs. Also, remember to take into account the potential return from the investment that you're going to make.
4. Get in touch with the professionals: Once you have your renovation plans set, you can start talking to professional renovators. They will ask about your needs and plans, and possibly help you to come up with something that is workable and suitable for the project you have in mind. You may want to get estimates from several renovators before you make the decision to go ahead with your project.
Tips from designers and professionals
You may want to browse websites with tips from designers and renovators on how you can be better prepared for a renovation. Here are a few of them:
Don't select your paint in the store: Ask the retailer for samples to take home so you can see how it will really look when it's used in your home.
Never assume that installers think like you: Be very specific on how you want things done, and make sure to let your contractor know how you want things to be done. It's hard enough to start a renovation; it's even harder to renovate what was just renovated!
Make the decision to go 'green' before construction starts: Getting 'green' construction materials can be difficult, so check both your schedule and your wallet before you begin.
(Photo by khaane)