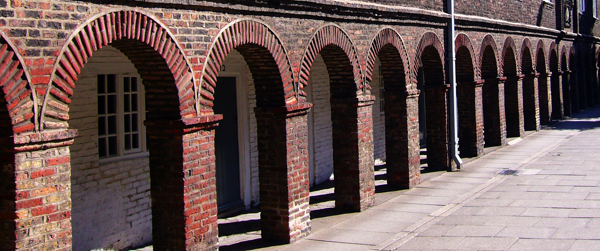 When you start to renovate your property you're placing one of your largest assets at a considerably increased risk.
It's not just you who may think that, but your property insurer as well. They may not be prepared to cover this amount of risk.
This typically means that cover for risks such as storm, flood, theft, subsidence and accidental damage is no longer available to you. So you need to arrange a specialist renovation insurance policy to make sure you're still covered.
This situation is not unusual but it sometimes comes as a shock when you haven't been warned. You may not have realised that you'll need to take out and apply for a different type of insurance to the one you're used to.
Arranging this kind of insurance in relevance to a renovation project may be new to you. Don't worry – that's what we're here for.
Calculating the cost of insuring existing structures
It's important that you correctly work out the sum insured for your existing building in its pre-renovation state. This won't be the market value of the property but the cost of rebuilding should the worst happen.
Insurers like to find ways of reducing the payments they make to policy holders, and the easiest way of doing this is to find out that you've not insured the building for enough. This is called under insurance, and will reduce your claim payment by the percentage which you're under insured.
So if your property is insured for £700,000 but should have been insured for £1,000,000, then you'll only receive 70% of your claim, however large or small.
This can be very damaging if your property is listed and you have no choice but to reinstate it exactly as it was before rather than use less expensive modern materials.
Property disclosure: Always be transparent
Another area for insurers to reduce claim payments is when they haven't been told about an aspect of your property that they later decide was critical in their decision to offer insurance or charge a higher premium. This is called non-disclosure.
If your property is in an exposed location, next to a high-risk premises, constructed of materials other than brick and stone, or roofed with tiles or slate you should say so at the start.
The insurer may charge slightly more but you know that you won't have your claim refused because you didn't disclose something you should have.
Choosing renovation insurance
Renovation insurance is designed to insure your existing building and the contract works you're undertaking as one, so that both parts of the project are insured for all risks.
When we first talk to you we take time to understand your project and tailor unique renovation insurance cover to your individual property. We concentrate on insuring against realistic risk, leaving you to relax and concentrate on making your dreams become reality.
Pictured: Example of a listing building, the Holy Jesus Hospital, Newcastle Upon Tyne