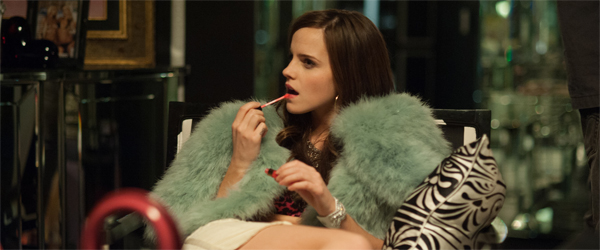 Stars of sports and entertainment are often high net worth individuals, with expensive cars on the drive and large properties with highly valuable possessions inside. Insurance policies can feel disproportionately expensive and it can be very difficult for celebrities to find the right policy to suit them.
The image of the 'irresponsible' celebrity
The media continually presents us with images of celebrities taking the 'work hard and play hard' ethic a little too far! We read stories about celebrities crashing cars, falling drunkenly out of nightclubs and indulging in other reckless behaviour.
So unfortunately for your average celebrity who lives a more sensible and quiet life, they are in a high-risk category when it comes to assessing their insurance premium. Looking at car insurance for example, the most costly professions are motor racing drivers and footballers, with DJs and TV presenters not far behind. Their premium can be six times as much as that for nurses, reflexologists and bursars.
Celebrities at high risk of theft
Another reason that celebrities find it hard to get insured is that they are more likely to be a target for break ins and burglaries due to their affluence and high social status.
Sofia Coppola's latest film The Bling Ring (pictured) may have been an exaggeration of the true events but it was no less based upon real robberies. Between October 2008 and August 2009 a group of seven teenagers stole about $3m in cash and belongings from around 50 homes in Calabasas, California. These thieves would target celebrity homes, including that of Paris Hilton, when the resident was reported by the media to be away on holiday or out at a party.
One problem that stars of sports and entertainment have is that their whereabouts is so well publicised. It's easy to work out when a Saturday night TV presenter will be away from home, and you can get the list of football fixtures months in advance and make a good guess as to when their property will be unoccupied. In fact a few years back there were a spate of break-ins at the homes of Premiership footballers while they were on the pitch.
"The Premiership elite may collect weekly wages of up to £150,000, but their fame, fortune and all-too-conspicuous consumption comes at a price," explains Patrick Barkham his Guardian article on the away-day robberies, about a spate of break-ins at the homes of Premiership footballers in the North-West. "Not only does every fan know what cars they drive and their favourite boutiques but, crucially, everyone knows when footballers – unlike the other residents of affluent suburbs such as Formby, Woolton, Knutsford and Bowdon – are out at work.
"These thefts have become so regular that bookmakers Paddy Power even offered odds on which Liverpool star would be burgled next, before swiftly withdrawing its bad joke."
Offering bespoke renovation insurance for celebrities
At Renovation Insurance Brokers we work with a lot of high net worth individuals looking to renovate a property, including stars of stage, screen or sports.
The project could be to develop a Georgian townhouse, or to renovate a Grade II listed building in the country away from the fast pace of city living. It's essential to make sure that the right insurance cover is in place for the duration of the renovation project to protect the property, people working on the site and any valuables inside.
As with all our clients we spend time at the start of the project gathering as much information as possible, before creating a bespoke renovation insurance package that suits the individual project. And it goes without saying that all discussions are confidential, as we put our focus on getting the right cover in place for these unique renovation projects.