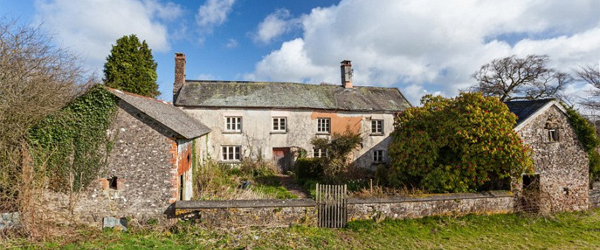 While finding a property to renovate may be difficult, a thorough search can reap magnificent rewards.
There are several ways you can find a property to renovate – maybe word of mouth or through inheritance – but if you have no existing connections to fall back on there are three main routes to success.
Using an estate agent
Find a property through an estate agent is the least time consuming way for the buyer.
Different agents specialise in different types of property and you may broaden your search by registering with more than one. Estate agents in the UK are not required to have any formal qualification. This means that a seller may describe him or herself as an estate agent with merely the intention of persuading you to pay a commission on their property's sale.
However, by law an estate agent is obliged to tell the truth when questioned about the property they represent. That said, the agent will also be acting in the vendor's best interest, meaning that they don't have to reveal information which may harm the property's price. Legally it's your right that agents:
can't invent offers to drive prices up
use clear, jargon-free contract terms
pass your offer on without delay
reveal their financial interest in a property
accurately answer any direct questions
Always make sure to thoroughly question an estate agent. If they give you false information you may have a case against them under the Property Misdescriptions Act.
Buying at auction
The property auction room can be a very competitive place. But being in the right room at the right time can lead to getting a property at a very good price.
When considering to place a bid at auction always remember that caveat emptor applies. This means that the buyer cannot recover damages from the seller if they find defects on the property.
Five tips to help you succeed in the auction room:
Ask for an auction house's catalogue in advance. They are usually printed some weeks in advance. You can also subscribe to catalogue mailing lists.
Conduct all the usual searches on the properties, including viewings of the lots.
Get a legal professional to advise you on the conditions printed in a catalogue.
Always make sure you have the 10% deposit ready for payment on the auction day and the remaining accessible within 28 days.
Remember that bidding at auction is a binding agreement that carries the same legal implications as a signed contract.
'Finding' a property
Perhaps the most time consuming way of finding a property to renovate is physically discovering it.
This means literally taking to the streets to find a property which looks abandoned by its owners or is in need of repair.
Be warned though, this can be difficult, as searching for derelict properties is a competitive market and you could be up against local builders who regularly search the area.
After finding a house you'll need to search for the owner. This can be an equally troublesome task as before 1998 the Land Registration Act didn't come into force in England and Wales, which means that if a property hasn't changed hands since 1997 it might not be in the land registry.
Tracing the ownership of an unregistered property is usually a matter of asking local residents about the owner's whereabouts. Occasionally the answer will be 'they're in prison' or 'they've passed away' which could mean tricky legal issues to overcome before you can purchase the property.
Image source: The Telegraph